Cornhusker Corn Muffins
Title:
Cornhusker Corn Muffins
Description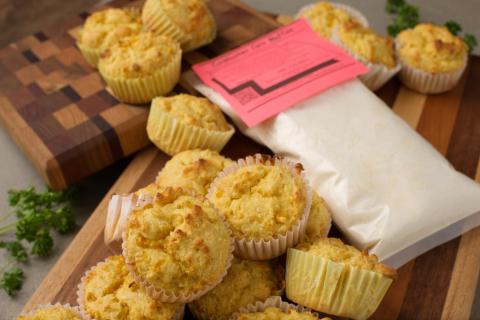 Directions
In a mixing bowl, combine entire bag of mix with 1 can creamed corn, 1/4 cup oil and 2 eggs. Stir until well blended. Pour into greased or paper-lined muffin cups approx. 2/3 full (or a little less). Bake at 400 degrees for 12-15 minutes. (Instead of creamed corn you may substitute 1 cup milk, 1/2 cup oil, and 2 eggs). Optional: may add 1 cup shredded cheese to batter.
Ingredients
Flour, yellow cornmeal, instant vanilla pudding, sugar, baking powder, salt, and baking soda.