Beef Barley Soup
Title:
Beef Barley Soup (lg)
Description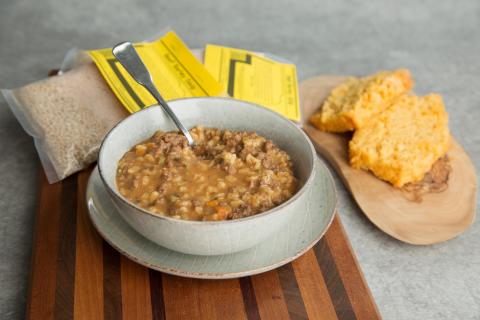 Directions
In a large kettle, brown 2# ground beef or stew meat then drain. Add 10 cups water and bring to boil. Add in soup mix slowly, while stirring, to prevent lumps. Reduce heat, cover and simmer for 1-2 hours or until barley is very tender. May add more water for desired consistency. Can also cook in crock pot on LOW for 2-2 1/2 hours.
Ingredients
Pearl barley, flour, dried onions, dried carrots, dried celery flakes, beef bouillon (contains MSG), tomato powder, dried chives, seasoning salt, black pepper and thyme.