Granny's Chicken n' Noodle Soup
Title:
Granny's Chicken n' Noodle (lg)
Description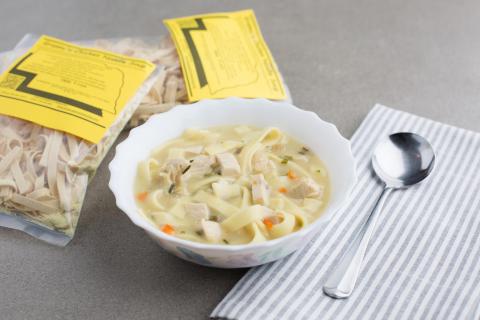 Directions
In a large kettle, bring 8 cups water to a boil. Add 2 cups cooked, cubed chicken and entire amount of soup mix. Reduce heat and simmer 30 - 45 minutes or until noodles are tender. Stovetop cooking is better for this soup. We feel the noodles became too mushy when using a crockpot (even when tested with different cooking times and temperatures.
Ingredients
Noodles, chicken bouillon (contains MSG), dried celery flakes, dried carrots, chives, flour and dried onion.