Homemade Chicken n' Rice Soup (Naturally Gluten Free)
Title:
Homemade Chicken n' Rice (lg)
Yield:
20 Cups (2 batches of 10 cups)
Description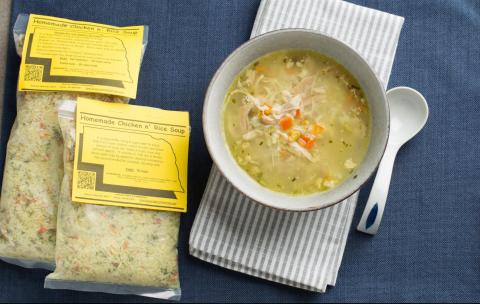 Directions
Recipe for one batch (10 cups): In a large kettle, bring 9 cups water to a boil. Add 2-2/3 cups cooked, cubed chicken and 1-3/4 cups of soup mix. Reduce heat; cover and simmer approx. 15 minutes or until rice is tender. More water may be added for desired consistency. Not recommended for crock pot, stovetop only. **To prepare entire bag, double the above recipe (using a very large pot)
Ingredients
Long grain white rice, chicken bouillon (contains MSG), dried celery, dried carrots, dried onion, chives and parsley.