Homemade Sloppy Joe Seasoning
Title:
Homemade Sloppy Joe Seasoning
Description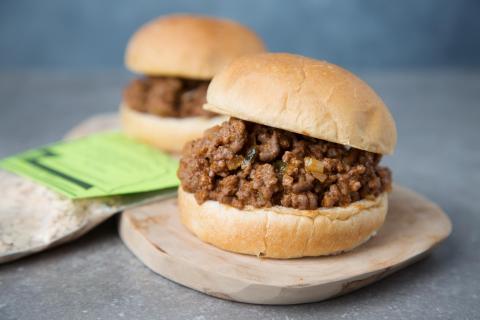 Directions
In a skillet, brown 1 - 1/2# ground beef; drain. Add 2-1/4 teaspoons Worchestershire sauce, 8 oz. tomato sauce, 1/2 cup water and 3 tablespoons seasoning. Stir gently to blend. Cover and simmer 20-30 minutes; stirring frequently. Serve hot on buns.
Ingredients
Dried onion, dried green pepper, cornstarch, salt, garlic powder, sugar, dry mustard, celery seed and chili powder.