Jalapeno Cheddar Buttery Beer Bread
Title:
Jalapeno Cheddar Buttery Beer
SKU:
BEER-JAPCHEDBUTTERY-RG
Description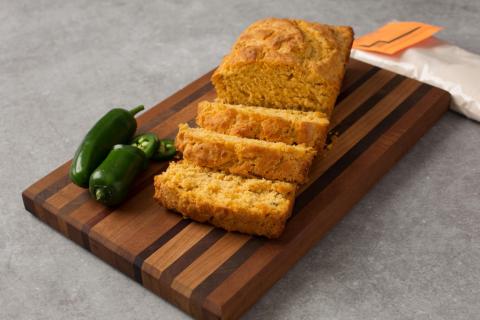 Directions
In a mixing bowl, combine entire amount of bread mix and a 12 oz. can of beer (warm or cold) OR 12 oz. (1-1/2 cups) club soda. Stir until well blended. Pour into a 9" x 5" greased loaf pan. Melt 1/4 cup margarine and pour over top of bread batter. Bake at 350 degrees for approx. 1 hour.
Ingredients
Self-rising flour, cheddar cheese powder, sugar, dried jalapeno flakes and onion powder.