Southern Jambalaya Soup (Naturally Gluten Free)
Title:
Southern Jambalaya (lg)
Description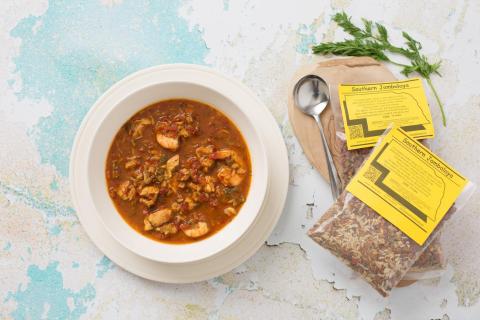 Directions
In a large kettle, bring 7 cups water to a boil. Add entire amount of soup mix and 3 cups diced, cooked chicken, sausage and/or shrimp. Reduce heat, cover and simmer for approx. 20 minutes, stirring occasionally. More water may be added for desired thickness. Not recommended for crock pot, stovetop only
Ingredients
Dried tomato flakes, white rice, tomato powder, chicken bouillon (contains MSG), dried green pepper, dried onion, parsley, dried celery flakes, thyme, garlic powder, black pepper and cayenne pepper.