Vanilla Chai Tea
Title:
Vanilla Chai Tea (md)
Description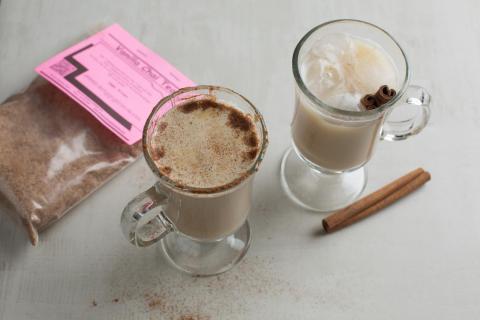 Directions
Stir 2 tablespoons tea mix into 1 cup hot milk. Add 1 teaspoon honey, if desired. Hot tea may be poured over ice for an iced beverage. Stir and enjoy!
Ingredients
Instant tea, non-dairy vanilla creamer, sugar, non-fat dry milk, brown sugar, allspice, cardomom, cinnamon, ground cloves and ginger.